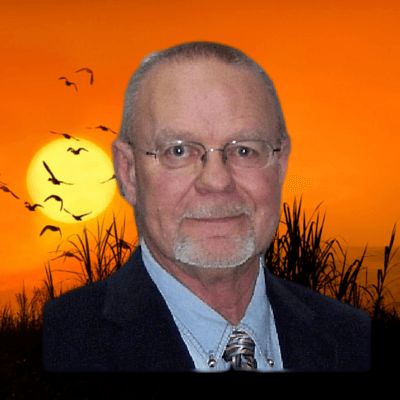 My name is Terry Neraasen and Welcome to my Official Blog.  Before I began a career as a professional marketer I was an executive at a major Canadian conservation organization based in Manitoba.
I had a most enjoyable two decades there and moved to Edmonton, Alberta to take on the Managing Director position of a new conservation organization. I then started a consulting business and was then introduced to the network marketing industry.
I immediately saw the advantages that industry has over the traditional business model I was involved in. It was called Leverage. But I was not cut out to chase family and friends, accost people at malls, have home meetings and the like, although I was very good at presenting at meetings and that sort of thing.
For one thing most of my friends and family were not really interested in a home business. That's not surprising because many of my friends were also colleagues from work or university days. They were Ph. D.'s like myself and were already doing exactly what they loved to do.  I was too, but I wanted more flexibility, more income and freedom of all kinds.
I gravitated to Online Marketing
So I graduated to online marketing and spent a lot of time and money "learning" Internet Marketing. But despite the time and expenses I was not progressing. I was not generating leads and therefore had few people to talk to about my business. I intuitively knew that leading with the opportunity was not productive and the replicated website provided by the company was pretty useless as a marketing site.
In addition, although the products I offered were and are  first rate and beneficial to people who use them, unless someone is searching for a solution to a problem, it doesn't matter how wonderful a product is.  An anti-aging or arthritis pain reliever product isn't going to attract a 20 something who knows he or she is going to live forever anyway!
There are a ton of quality network marketing companies with very good products. If people are not  looking for your  company or your specific solutions to their problem, they are not going to be attracted. I had to learn how to find the right people whose pain or problem was something I could help alleviate. I had to learn how to analyze my market and then target the right people.
I also got involved with a high end affiliate program but again, marketing that directly because of the high entry level cost limited the ability to at least get people in the door to be able to introduce them to the value of the product, and to thus make sales.
I was looking for solutions
Hey in that regard I was exactly like you may have been… or still are.
I spent a lot of time looking for solutions. I was looking for something that was of value  to a large segment of my target market, but was relatively low cost. I needed a front end product  that I could offer in order to obtain leads and potential prospects. It took a while but I did find a vehicle that I thought fit the bill; Elite Marketing Pro (EMP).
The first thing I noticed was they had step by step training in all manner of marketing strategies that were applicable to any business. They have 'done for you' high converting marketing and sales funnels, ongoing weekly training webinars from top earners in the online marketing space and an unparalleled support community. They are set up to help entrepreneurs develop their leadership and marketing skills specifically to help them build their businesses, whatever those are.
The Elite Marketing Pro System provides multiple profit centers capable of generating five figure monthly incomes. There is no conflict  occurs between the network marketing company that affiliates may be associated with and their status as EMP affiliates. But I also found that you either promote the full system or you don't make any money.
I did learn some strategies there but most of what I've learned has been on my own. Since I started independently doing online marketing in earnest I have been able to generate leads on a daily basis from one simple strategy. In fact I have been able to recruit 30+ people into my business in less than a month!
Bottom Line! None of those systems really creates independent entrepreneurs. Only another Entrepreneur can "create" an Entrepreneur!
I've learned a lot about online marketing and gained some high level mlm skills and am able to train people properly. I was always frustrated with MLM training as promulgated by every mlm I've been involved with. And I've been even more frustrated with the way MLM companies restrict the activities of distributors and take advantage of them.
I did find a really awesome MLM training program and marketing approach which I still recommend to people who want to be successful with network marketing. You can partake of a series of training videos that I have adapted from a course called Go90Grow. If you like that I can put you in touch with the full blown Go90Grow course. Just click the button below.
CHECK THIS OUT
But I'm done with all that as the path to my career. I am deep into online retailing of physical products on the biggest marketing platform in the world. Just getting rolling so if you want to check it out come back here later and I'll provide a link to my associated website and storefront.
Contact Information
Email: terry@terryneraasen,com
Skype: Viking278
Mail: PO Box 41105
Yellowbird Postal Station
Edmonton, Alberta, Canada
Terrence Neraasen.